Based on the readings from this week, creating a digital presence is one of the best ways to engage yourself and your audience with your materials whether it be research or coursework. One of the ways we're practicing a well rounded digital presence this semester is through blogging.
If I'm being honest, blogging is not something that comes easy to me. As an entomology PhD student, most of my written communication about my own research is in passive voice, and that is far from engaging for a general audience. Considering my lack of experience, my plan for this semester is to treat blogging like running.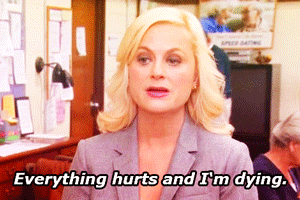 I have been an runner on and off for the better part of four years, and running for the first time or starting back after a break is always difficult and uncomfortable. It's hard to know when to breathe and what pace works, but at some point, usually about a month into it, an internal flip switches. The discomfort gets replaced by a steady rhythm. There are still days where it's difficult, but for the most part, it becomes a second nature.
I'm hoping that blogging will follow a similar pattern. The first few weeks might feel a bit shaky and strained. Finding my voice might feel a bit like finding a rhythm and building up strength, but at some point, I'm hoping for that internal switch.
By the end of the course, I want to take the practice of blogging about classroom topics and expand it into blogging about my own research. Building a foundation of digital engagement as a graduate student would hopefully provide for a smooth transition of digital engagement as a professor.