***Started writing on departure from Villa Maderni and reviewed once settled in the US (which is why it is just being posted).
The last day at the Villa Maderni is a bitter sweet one. An early rise to prepare to leave and press toward the final leg of my journey that has me feeling sad. Yet, through this lived experience, I am happy that I was afforded the opportunity to live it. Without a doubt the fastest 3 weeks I've ever lived and certainly one of the most life changing experiences I've ever had and probably will ever have. The GPP experience has benefited me in ways I would have never imagined. The collective minds of a multi-national and multi-disciplinary GPP cohort provided the sink of knowledge that inundated my mental sponge…multiple view points of opinionated subject matter, philosophical discussion and factual information on various topics have made me 'enlightened'. Personally, I sit…I think, no words…stimulated by the intellect of this group of GPP participants, GPP administration, UNIBasel GPP, and the various students, staff, and administrators of the various universities we attended. I leave with a bounty of knowledge that no other 3 week period in my life could have provided me.
With one more day to sling my bag over my shoulder, I can honestly say that it is NOT full of regrets. The immersion into a society with so much to offer has no doubt changed my life, only for the positive. The people, the sites, the culture, and the languages amazed me. If anyone asks, I cannot provide negative feedback of either the program or the environment as it is a part of the experience…sometimes perfection lies in imperfection, and having all the answers affords no spontaneity, thoughtfulness, and learning. I loved the program as if it were my kin. It is my wish that growing professional students have the same opportunity I was given to improve themselves. Even though the GPP tasks are not 100% complete, I can say with confidence that I have increased my level of "Global Perspective" not only taking me outside of the box, but assisted in understanding the box and the world around it.
 Auf Wiedersehen! – Au Revoir! – Arrivederci!
-Ken
It's not every day you get to meet an individual whose tireless efforts have an indirect impact on your life. I am fortunate enough to have met and shared a meal with such a person, Lucy Ferrari. Without her and her husband's efforts, the GPP experience would not be comprehensive. Through the efforts of Mr. and Mrs. Ferrari, I am able to experience the Swiss atmosphere with true historical preservation and 'style' at the Villa Maderni. It is obvious that they have dedicated their lives to the development of students above and beyond what is traditionally expected of educators. With the limited time we shared with Mrs. Ferrari this evening, it was truly evident that she had a passion for architecture and historical preservation, but this truly was incomparable to the desire to produce great architects and students for society in general. So as I sit in the home dedicated to learning (of all disciplines), founded in the Ferraris' dream of learning and student development I say "Mille Grazie" and may your legacy remain forever.
-Ken
It has been over a week since my entry into Swiss society and there are two words instantly come to mind, Efficiency and Pride. The public transportation system is the most efficient I have ever seen and the timeliness of the meetings makes me rethink my own level of efficiency (originally thinking it was high). The clock strikes the meeting hour and surprisingly it starts…talk about Swiss efficiency. However, not everything is precisely scheduled, the quality time spent socializing with both familiar and unfamiliar faces is limitless and speaks mounds of the dedication of Swiss society to maintain social sustainability. When asking a Swiss native, this appears to be something they are truly proud of (Please correct me if I am wrong).
           Speaking of something to be proud of pride…Switzerland's focus on 'Strong Sustainability' (i.e. the focus on sustainability of the natural environment, society, and the economy) is astounding, something like I would have never imagined. In discussions with Swiss natives and via personal observation, it is evident that this is something that has been generally accepted by the people (of course with the help of government regulations). One thing to note is a comment made by UniBasel's Rector Loprieno in which he discussed Switzerland's large financial commitment to sustainability and energy efficiency efforts in recent times, this is unprecedented. I applaud their efforts and look forward to following their 'strong sustainability' initiatives, features, and processes development, and Switzerland's response to the global sustainable initiative.
***Sorry I took up all this space
Considering that my study theme involves assessing the level of sustainable contribution of each university we visit, I figure that it would be great to half some typical framework for looking at what constitutes a "Green University" and as easy as it is to open a Google search is as easy as it was to gain some insight into how topuniversities.com assesses the "Green-ness" of various universities.
INTERESTING SIDEBAR: According to the League compiled by "People and Planet" a coalition of students that hold universities accountable for environmental and ethical issues, the University of Cambridge, is the top ranking green university….interesting.
So what efforts can help make a university green? It's simple, the financial and time investments they spend on:
1) Sustainable Building Design (Features)
2) Water Bottle Re-Use (Hydration Station – As in Squires)
3) Locally Produced Food (On campus Farmer's Markets/On Site Community Gardens)
4) Waste Disposal —(Here's the good one, the University of Lausanne, in SWITZERLAND (WOOHOO!) disposes of waste by sending it to farms for production of organic fertilizer, and biogas fuels, which generates heat and electricity for the farm and neighboring communities.) [University of Peru sells its paper waste to a recycling company, with proceeds for scholarships awarded to students of low-income homes)
5) Green Transport – Borrow bike program (FREE); and in Oslo, Norway electric cars can be CHARGED @ $0 CHARGE…get it 😉
6) Awareness raising events – Go green weeks, inter-university collaborations and competitions, etc.
If you hate words like me, Notre Dame's sustainability initiative PA video is really interesting to see how they're green initiative has taken over their campus (the go green angle is a perfect fit for them). I couldn't find one from VT, maybe someone can help me with that.
MASTER-OF-EDUCATION.ORG also provides another graphic providing other ways universities can "Go Green" as below. (WHERE IS TECH??)
HOPE THIS SETS A GOOD FOUNDATION, THANKS, KEN
Hello All,
This is a test post to ensure my addition to the "motherblog" for GPP 2013. Looking forward to a great experience.
Ken
Hello All,
I find this interesting article from bitesizebio.com [http://bitesizebio.com/articles/10-dos-and-donts-for-phd-students/] providing the 10 do's and don'ts of a PhD student. Found that this was interesting however it's possible that considering #1, this should be reviewed prior to entering a PhD program.  I think I like #10 the best….what's your favorite?
ENJOY!
http://public.randomnotes.org/richard/notMad.gif
Do think about whether you really want to do a PhD. Being a PhD student is not the same as being an undergrad, nor like working as a research assistant. A PhD is extremely hard work requiring a lot of discipline and dedication. Don't just start a PhD because it's the line of least resistance.
Do choose your supervisor well. The quality of your supervisor will have a direct impact on how much you get out of your PhD and how good (or bad) an experience it is. Don't choose your PhD supervisor because he/she is the leader in his/her field, in fact that's the most likely way to find a bad supervisor. Talk to the PhD students already working in the lab, find out whether they are happy and get information about the supervisor's personality, level of attention (too much/too little?) and how well they plan their projects.
Don't leave the responsibility for your project to others. Don't leave it to your supervisor to tell you how to work, what to read or plan your project. This is your learning experience: Get involved and take responsibility as early as possible.
Do get support from other PhD students. When things get tough, the only people who can understand what you are going through are other PhD students (or former ones!). If there are other PhD students around you, arrange to go for regular coffee/lunch breaks with them. If not, try an online forum such as the Postgraduate Forum.
Don't waste your first year. It is easy to think that you have a long time to complete your PhD, but don't be lulled into a false sense of security… time has a habit of disappearing fast. Start out as you mean to go on. Establish a strict work and study routine, and stick to it… you are not an undergrad anymore! (see #1!)
Don't spend long hours in the lab for the sake of it. Make sure that when you are in the lab, you are working and not just hanging around. I've seen many people spend 16 hours a day in the lab, but they only actually work for eight hours or less. An 8 hour day, with time away from the lab to relax your body and mind will keep you sharp and focused.
Do summarise your results as you go. From the beginning, get yourself into the discipline of writing a monthly summary of experiments performed, results and conclusions and include all lab book references/data/images. The monthly reports will link up to make a story of your research and make your write-up much easier.
Don't underestimate how long it will take to write up. However long you think it will take you to write up, double or even trebling it will be closer to the truth. The write-up is the hardest part of your whole PhD. When my wife says that I have no concept of the pain and agony of childbirth, I beg to differ. A PhD is like a long uncomfortable pregnancy and the write up is the long and agonizing labor.
Do take every opportunity to practice and learn Treat your PhD studies like an intensive training program. Listen to and learn from those around you, take every opportunity to try new techniques, present data, meet other scientists etc.
Do get a life. It's not all hard work and heartache. Smell the flowers as you go along, enjoy the people around you and make sure you have some fun!
So, while thinking of the upcoming winter holiday, having celebrated the thanksgiving holiday, I thought to myself, what would be interesting regarding the holiday and higher education, so I enlisted the help of one of my closest friends "google" to assist in this search by typing "Holidays" + "Higher Education". One of the first items to pop up is the article that discusses how higher education leverages the holiday rush for its marketing schemes.
Suggestions are provided below that include ways of targeting parents, students etc. These are quite clever, and I can recall some of these tactics being employed on me as well. I wonder how well these work at a departmental standpoint. Also, what access may be restricted and to what level of the hierarchy in higher education do you have to go up to market in this manner. Makes me think, it's all a money game after all…
FULL ARTICLE BELOW:
Higher Education Marketing: Leveraging the Holiday Rush
The holidays are just around the corner. Thanksgiving is less than 80 days away, Christmas under 115 and New Years under 120. Sure, it's only September but the busy season for some industries and the lull for others is just around the corner. It's time to start thinking about your holiday marketing strategies.
In the world of higher ed, the holidays are seemingly a time of rest and relaxation. Students are on break, staff and faculty are on vacation and you can finally start to breathe again. The holidays, however, are the perfect time for those in higher education marketing to start ramping up for the new year and to leverage the holiday rush.
With students home on break, your marketing efforts can make a large impact. Prospective students and existing students have more free time to read, share and browse. Prospective students are applying for college, writing admissions essays and parents are helping them all along the way. While others might be backing off their marketing efforts during this time of year, you can take advantage of it. Here are some ideas to help you leverage the holiday rush in higher education marketing.
Content Marketing in Higher Education
Some of the most engaging content is produced at the end of the year. "Best Of" lists, end of the year awards and compilation articles are frequently published and shared in the months of November and December.
Think about the type of content you can produce that will utilize this technique to draw in visitors or entice students enough for them to want to share. The goal here is to compile a list of the "bests" while also thinking about the marketing potential these sites offer. The best content should offer traffic potential, conversion potential, help with branding and awareness or attract backlinks.
Best student blogs
Best industry blogs
Best industry resources
Your most successful posts of the year
For a bit of additional impact outside of a "best of" post, think about giving away an award for those featured on a list. A badge to share on their site, a special offer for their readers, a small gift to show your appreciation, a custom video thank you or poster, or even an actual trophy. These are all great ways to make your "best of" list that much more unique and appealing for top influencers to share.
Parents
Develop content that will win over mom and dad and utilize the holiday downtime to get their attention. Many high school students utilize the holiday season to apply to college, apply for scholarships and make plans for Fall. Parents are inevitably a part of this process and likely using search engines for research.
Start developing content now that will help parents and students in their research phase. Conducting a bit of keyword research is a great first step in developing this content. How are students and parents searching? Use the keywords and information you find in your research to help you develop the type of content that will draw in readers. Some ideas might include:
10 Ways Parents Can Save on Higher Education
20 Things Every High School Parent Should Know About the College Admissions Process
55 Scholarships to Apply for During the Holidays
6 Expert Tips for Writing Better College Admissions Essays
90 Day Plan to Get Your High Schooler Ready for College
Motivating the Unmotivated Student
20 Questions to Help You Choose the Right Major
These are just a few of the many ideas that you can come up with after conducting a bit of research. TryKeyword Discovery or Word Tracker to get started, by finding questions and keyword groupings in your industry. Use Google AdWords Keyword Tool and Google Insights for additional information as well. You'll start to see keywords that will lead you to make the right decisions about the content you develop.
Video
Another good use of interesting content are holiday video cards. What better way to show a bit of creativity than with a funny holiday card video from the faculty and staff at your institution? Video in general is a great way to capture a student's attention. Think about the types of video content you can develop to appeal to your demographic.
Expert interviews with faculty or staff
Turn your top 10 most trafficked posts into a video
Create a "Best of" post with video
Produce a video that introduces new students and parents to the campus
Answer frequently asked questions via video and set up a video library
Here at Vertical Measures we offer up some great expert videos, which help to draw in traffic year round. Not only are these content marketing efforts helpful to leveraging the holiday rush, but their traffic driving potential can help sustain throughout the entire year.
Social Media in Higher Education
Regardless of whether students are on break or not, an estimated 90% of students are active on social media sites like Facebook and Twitter and an estimated 83% of Millennials use social networking sites. The use of social media in higher education marketing is essential for success in the online environment today.
One of the better uses of your social media marketing dollars is to conduct a contest that encourages user generated content. Prospective students looking to attend your institution are likely to do research using social media, looking to see what other students think of the school and degree offerings. Contests that encourage students at home to help soft sell prospective students are a great dual use of your dollars. Here are a few contest ideas to help get your creative juices flowing:
Show Your School Spirit
Ask students to submit photos of your school gear all over the world; the most adventurous, creative and interesting photos the better. Use these photos in other marketing efforts, but during the holidays use them to show prospective students the diversity of the student body. My alma mater University of Montana (Go Griz!) does this, and features Griz Gear sightings in their monthly alumni magazine. Every now and again you'll also find these photos shared on their Facebook page as well.
Favorite Teacher
Students submit videos nominating their favorite teachers, describing why they are the best teacher at your institution. Many institutions have students vote for their favorite teacher at the end of the year, why not do this through social media and ask for user generated content?
Volunteering
Many students volunteer over the holidays, and school's pride themselves on teaching the value of giving back to the community. Have students submit videos showing the positive impact they made while away from your institution.
Best Of
Instead of developing the content yourself, ask students to make their own "best of" lists and submit via video. The best places to eat, best places to study, best places to shop and more.
As you can see, there are many ways to leverage content marketing and social media efforts during the holiday season. Start thinking about these efforts early and get your game plan together soon. Develop the right content and outline the best promotion possible to prepare yourself to combat the lull of the holiday season. What content marketing and social media efforts do you utilize to leverage the holiday rush?
Source: http://www.verticalmeasures.com/education/higher-education-marketing-leveraging-the-holiday-rush/
At one time or another we will have to make presentation either in our class, for presenting/defending our research etc. It's always a good
idea to follow some basic tips so that you can focus on getting the most from your audience and vice versa. Therefore, below are 10 tips to
making good or as the author Neil Patel puts it "killer" presentations.  Hope this helps….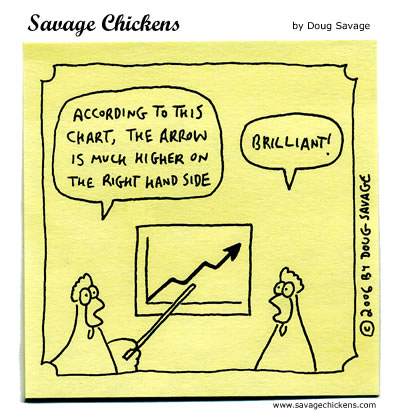 Don't abuse your visuals – Usually your visuals are posters, charts, or even a PowerPoint presentation. Whatever your visuals may be, keep them simple and don't put too many words on them. The audience isn't there to read your slides, they are there to listen to you present.
Look at the audience – If you ever wondered where you should be looking when presenting, the answer is right in front of you. Don't just single out one person, but instead try to make eye contact with numerous people throughout the room. If you don't do this then you aren't engaging the audience, you are just talking to yourself. This can result in an utter lack of attention from your audience.
Show your personality – It doesn't matter if you are presenting to a corporate crowd or to senior citizens, you need to show some character when presenting. If you don't do this you'll probably sound like Agent Smith from the Matrix. Nobody wants to hear him present. (If you do, you are probably an agent yourself and we will find you)
Make them laugh – Although you want to educate your audience, you need to make them laugh as well. I learned this from Guy Kawasaki and if you ever hear any of his speeches you'll understand why. In essence, it keeps the audience alert and they'll learn more from you than someone who just educates.
Talk to your audience, not at them – People hate it when they get talked at, so don't do it. You need to interact with your audience and create a conversation. An easy way to do this is to ask them questions as well as letting them ask you questions.
Be honest – A lot of people present to the audience what they want to hear, instead of what they need to hear. Make sure you tell the truth even if they don't want to hear it because they will respect you for that and it will make you more human.
Don't over prepare – If you rehearse your presentation too much it will sound like it (in a bad way). Granted, you need to be prepared enough to know what you are going to talk about but make sure your presentation flows naturally instead of sounding memorized. Usually if you ask experienced speakers what you shouldn't do, they'll tell you not to rehearse your presentation too much because then it won't sound natural.
Show some movement – You probably know that you need to show some movement when speaking, but naturally you may forget to do so. Make sure you show some gestures or pace around a bit (not too much) on the stage when speaking. Remember, no one likes watching a stiff. People are more engaged with an animated speaker.
Watch what you say – You usually don't notice when you say "uhm", "ah", or any other useless word frequently, but the audience does. It gets quite irritating; so much that some members of the audience will probably count how many times you say these useless words.
Differentiate yourself – If you don't do something unique compared to all the other presenters the audience has heard, they won't remember you. You are branding yourself when you speak, so make sure you do something unique and memorable.
http://www.nichecartoons.com/images/PresentationHeader.jpg
In order to keep in line with topic seven, this post will serve to show various student mentoring programs in higher education. There is discussion that will show the importance of having a mentor for native students and even more so for international students, serving as an intermediary bridge.
An interesting topic came up while looking through education on the international scale. There is a global campaign for higher education internationalization, and it is found that an overseas degree is increasingly valuable, however it has been plagued with a specter of corruption as private institutions finds this as a profitable venture and some of them have been found as "less than honorable" looking at internationalization as a contribution to the all mighty "bottom line" – PROFIT.
Who would have thought that education would be involved in such corruption, well if business ethic principle serve us right, then according to Milton Friedman the social responsibility of business is to increase profits, so why is it a surprise that there are unethical practices being utilized when higher education is a billion dollar enterprise.  Here are a few examples and excerpts from Altabach's 2012 article entitled "Corruption: A Key Challenge to Internationalization." :
Problem
"A serious and unsolved problem is the prevalence of unscrupulous agents and recruiters funneling unqualified students to universities worldwide."
"Altered and fake documents have long been a problem in international admissions."
"Examples of tampering with and falsifying results of the Graduate Record Examination and other commonly required international examinations used for admissions have resulted in the nullifying of scores, and even cancelling examinations in some countries and regions, as well as rethinking whether online testing is practical."
Solution
"The higher education community can recommit to the traditional "public good" values of internationalization, although current funding challenges may make this difficult in some countries."
"[Accrediting] Agencies and the international higher education community must ensure that universities were carefully evaluated and that the results of assessment are easily available to the public and the international stakeholders."
"Governmental, regional, and international agencies must coordinate their efforts and become involved in maintaining standards and protecting the image of the higher education sector."
"Consciousness-raising about ethics and good practice in international higher education and awareness of emerging problems and continuing challenges deserve continuing attention."
Also mentioned is the recognition of the problem, it seems as if its a 12 step program for recovering alcoholics. Essentially, the educational tree will always have a few bad apples, careful attention needs to be made to ensure that those rotten apples do not ruin the whole bunch. Let's face it, business and ethics go hand in hand, whether the ethics are assumed negative or positive is left to the curator.
The full document can be accessed here>>>https://htmldbprod.bc.edu/pls/htmldb/f?p=2290:4:0::NO:RP,4:P0_CONTENT_ID:118595