When I read "those who see the sexual revolution as the triumph of irresponsible and exploitative sexuality over decent, morally grounded, and responsible sexual behavior may discover new and useful perspectives in this history," I knew I'd enjoy this book. (Bailey, 3) Reading the first part of Sex in the Heartland was a lot different than our last reading, Gay New York. Like Bailey states, "different parts of the revolution flourished in different places," so it was really interesting to read about a small college town like Blacksburg versus New York City. (Bailey, 5) In this first half of the book I was fascinated by a lot of things I read like homosexuality being considered mental illness, the fact that this wasn't just a two sided revolution, as well as something quite familiar which was the continual double standard for women.
I've known for a while through various outlets that homosexuality was considered a mental illness in the 1950s and 60s. One pop culture outlet that comes to mind is the television show American Horror Story: Asylum. The show depicted an asylum in 1964, one character was admitted for being homosexual, and another character was admitted for sleeping with many men. It really conveyed how in that time period that anything was sexually abnormal was automatically dealt with as a mental illness. In the reading, young men at KU were referred for a psychiatric evaluation if suspected as a homosexual or were monitored by the University. The dean also allowed the school psychiatrist to decide if students were safe enough to attend school and not a danger to others, which gave them a lot of authority. It was really crazy to read that in this small college town, if you were gay, you were at risk for questioning or being classified as mentally ill.
I was also fascinated to learn that this wasn't a two-sided revolution. It wasn't yes or no, there were actually varying degrees or "strands". On page 10 Bailey talks about how people who were active in the revolution didn't necessarily want to accomplish the same things. Some were for gaining birth control, some for gay rights, some for more than one thing, but everyone "did not share a single vision." (Bailey, 9) I'm looking forward to the second part of the book, which I think will talk a little bit more about the varying desires of the revolutionaries, but it was definitely something I found interesting. The images below display protests for many different issues.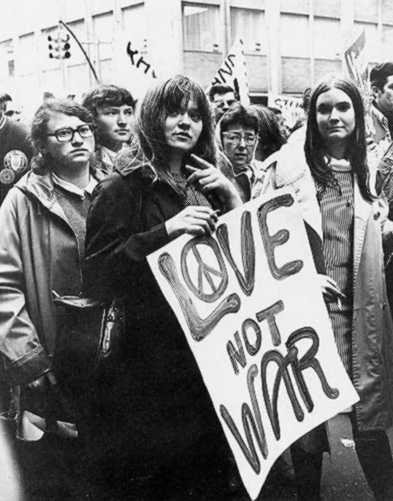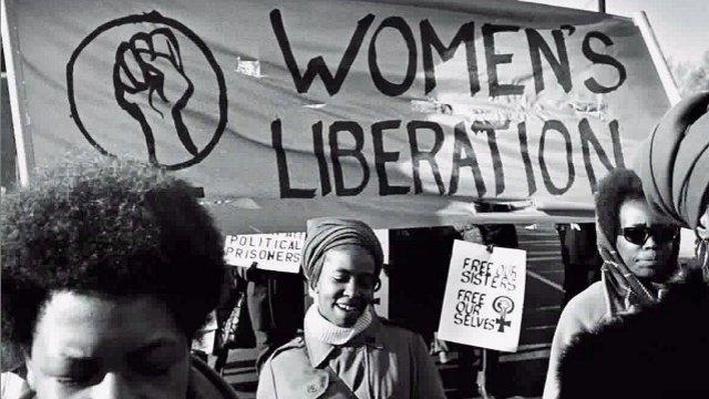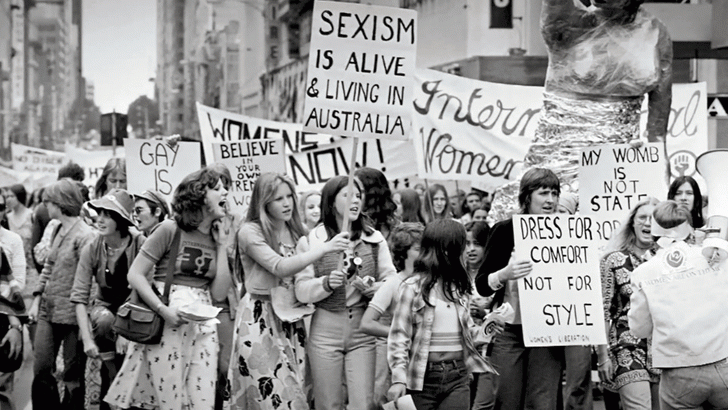 A teacher I once had told my class about going to college in the 1960s. She told us that when guys were in the dorm the door always had to be open, and their feet had to be on the ground. I thought it was funny at the time, but now reading this book it doesn't seem that odd anymore. There were a lot of regulations for young women in college, there were even handbooks called "Campus Cues," that listed etiquette and rules that mainly, or only, applied to the women like curfew. One freshman girl expressed her frustration about how senior guys flunking out could stay out all night, when she, a straight-A student had to be by eleven each night. When women tried to change some of the rules given to them the response was that women "need more protection and security…Men can take care of themselves." (Bailey, 95) Fortunately the women didn't give up and the rules were altered, which didn't settle very well with everyone. This ruling started paving the way for a sexual revolution.
The first section of the book brought back some familiar ideas, as well as raised a few questions I hope to discover the answers to in the next half.