So they can grab the hands of a thousand more…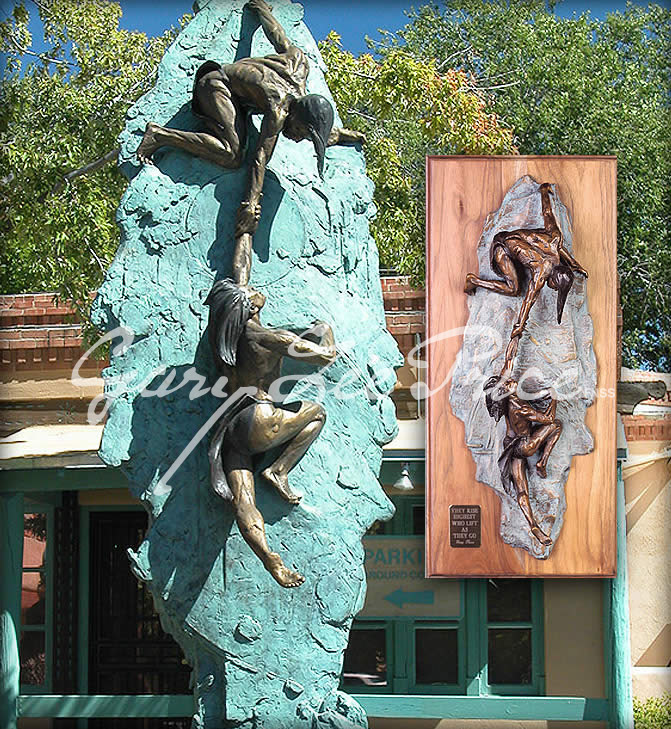 Grab hold,
And take this hand that
Reaches out to you.
Look up
Into my eyes;
My spirit
Cries out to you:
Friendship is my thought.
Let us climb
The jagged cliffs of life
And fight the ascent of
Opposition together.
If I can lift you today,
You will look back
And grab the hands of a thousand more.
That is the way
The Great Spirit would have it!
-Howard Rainer, Native American Poet
This is my authentic teaching voice. Since the moment my father showed me this poem when I was in high school, I knew that this poem embodied everything I am. It is the embodiment of ga-du-gi. Ga-Du-Gi is a Cherokee phrase/concept that loosely means working together for the good of everyone. It is woven into my DNA – into the fabric of who I am. That need for community is something I innately crave and without it I am not whole. It's also something I've struggled with finding here at Virginia Tech but that's a different
post
. But more importantly for this topic, it's who I am, so it's how I teach. It's actually the whole reason why I love teaching. The problem is – this is not the norm in my field of stereotypical engineers who put up this wall between them and their students.
As I began to find my voice and place in my department here, I actually struggled with being different from those I was seeing in teaching leadership positions. Another phd student I looked up talked about not going to certain events because the students she TA'd might be there. In our TA workshop for the year, the professor leading it told us that we could be friendly but we shouldn't be friends with our students. I understood their reasoning behind their comments but I started thinking…
"That's not me. Is there something wrong with me?"
But then I discovered Palmer's book "The Courage to Teach" and I started this journey on finding (no – recognizing) my authentic teaching self. Palmer calls it teaching from your authentic self which was honestly a major "ah-ha" moment for me. If I am not authentic to who I am as a person with my students, then I am doing them a disservice.
"Student see posing and posturing very quickly; do not be someone you are not in
your classroom" – Dr. Fowler
It will be felt – not only in the room – but in my soul. It's like denying a piece of who you are and expecting to still be happy with life. For some, that space between them and the students is authentic to them. But it's not for me. I need my classroom to be a community space where we can truly work together for the good of everyone in the room. I'm sure I'll get some push back for this seeming utopian or altruistic but that's my culture and if we can sustain thousands of years of systemic genocide doing things this way, I think I can make it, being true to myself and my voice, in my classroom.
"One of Palmer's major theses is the idea that the more you bring yourself to your teaching, the better teacher you will be."
This does not mean that there are no boundaries or order in my classroom. On the contrary, my classroom is based on mutual respect. One of the big takeaways I've gotten so far this year, is really to be upfront with your students in the beginning about why you're doing the things you're doing. You show them respect in sharing this information and journey of learning with them and when they that my purpose for these silly things I do is really just about helping them succeed, I have more of their respect as well.
This concept of ga-du-gi is also a really empowering one in the classroom. It means everyone is actively involved in their own learning as well as the learning of those around them. We learned a little bit about empowerment in one of the previous videos. When workers were allowed to work on whatever they wanted for a day every month I believe, the company saw more innovation then ever before.
"When we empower our students, amazing things can happen!"
So I'm still in the process of figuring out what this physically looks like in the classroom everyday, but I know that it'll be real. It'll be authentic. And it'll be me. I can already feel my pedagogical statement forming and it'll all be summed up into one word – "ga-du-gi". So yeah, maybe it's ideological or utopian to think, but I have to believe that one person can change the world and that that starts in our own classrooms.
Because if I can help, connect, or simply pull up even just one student in that room, they will reach back and grab the hands of a thousand more and that's all I really hope for…