Blogging has a role in 21st century higher education including graduate education.
Although blogging and blogs have been around for more years, Gardner Campbell (currently Vice Provost for Learning Innovation and Student Success at Virginia Commonwealth University) was on the Virginia Tech faculty and passionately advocated for the use of blogs for the undergraduate students in the VT Residential Honor's College.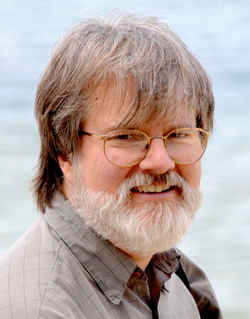 In August 2011, he wrote that blogging could "catalyze learning" through the framework of "narrate, curate, and share".  His efforts inspired me as Vice President and Dean for Graduate Education to establish my own blog and to incorporate blogging in Graduate School administrative activities and more importantly as an integral part of the Transformative Graduate Education (TGE) initiative. (Note: currently we are also engaged in other types of social media [e.g. Facebook, Twitter, LInkedIn] but the focus here is blogging).
For the past several years,
blogging has become an integral part of several graduate courses offered within the Graduate School's Transformative Graduate Education (TGE) initiative including GRAD 5104 Preparing the Future Professoriate, GRAD 5114 Contemporary Pedagogy (GEDI), GRAD 5214 Diversity and Inclusion in a Global Society and GRAD 5014 Ethics and Scholarly Integrity.  Embracing "blogging as pedagogy" in these courses, graduate students are encouraged to "reflect, read, write and share" with their colleagues on topics related to not only preparing the future professoriate but current issues facing higher education.  Although some expressed initial hesitancy to blog and were new to blogging, most of the graduate students became actively engaged with blogging.  Many commented that they enjoyed learning a new skill and found it valuable.  Indeed, blogging is an important aspect of modern learning.
Beyond its use in graduate courses, blogging was introduced to the faculty and graduate students associated with interdisciplinary graduate education at VT specifically through the Interdisciplinary Graduate Education program (IGEPs).  Each IGEP has created a blog that feeds into the "mother blog" hosted on the website which provides the shared space for cross IGEP discussion.  Another example is the use of blogs with the Global Perspectives Program organized through the VT Graduate School.  The "grandmother blog" for the Global Perspectives program gathers and shares blog posts from several "mother blogs" including GPP Switzerland, GPP Chile, GPP alumni, and from the graduate deans experience.  This provides but one example of how individual blogs can feed into a common space for collective reflection on global perspectives and engage colleagues around the world.
Blogs are but one form of communication in today's academic world.  In sharing and disseminating our scholarship, we have typically used publications (articles, books, exhibits and more) and presentations. Technology used in our connected world allows for other ways of sharing today.  Blogs use a different voice and often reach different audiences in different ways but represent a valuable tool for scholars and practitioners.  Graduate students as the future faculty and career professionals need to gain these skills as part of their graduate degree and preparation for the 21st century workforce.