When you think of a wildlife biologist, what kind of person do you think of?
Going a step further, if I asked you to name a wildlife biologist, who would come to mind?
Many people would answer with one of the following three:
Steve Irwin, aka the Crocodile Hunter, a well-known zookeeper and nature documentary star.
Jack Hanna, former zoo director and a frequent guest on morning talk show animal features.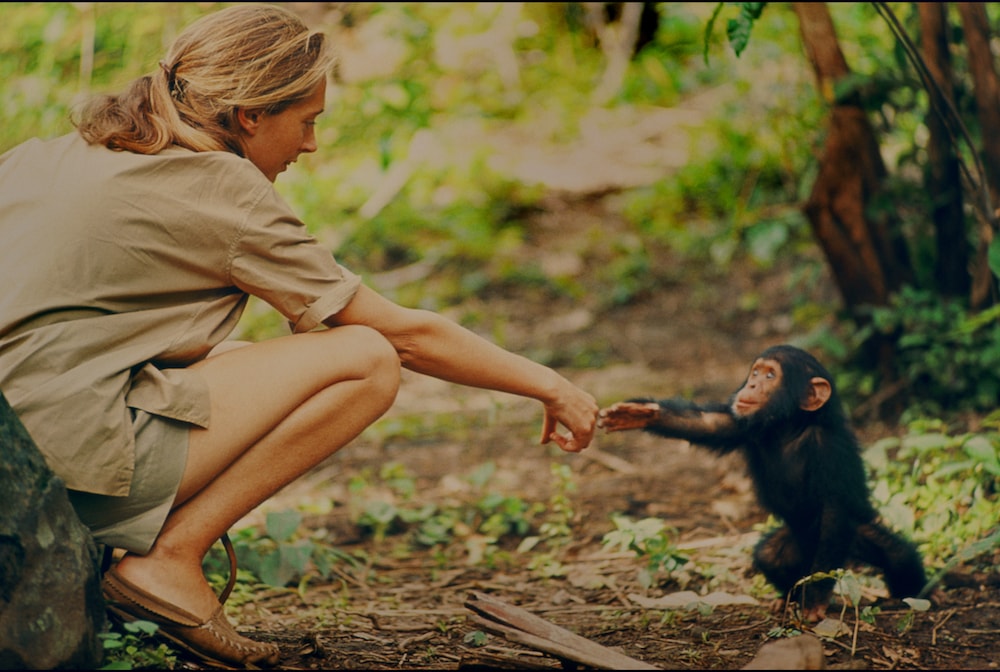 Or Jane Goodall, a famous primatologist and anthropologist who revolutionized our understanding of chimpanzees.
With their encyclopedic knowledge of wildlife, fashionable khaki-on-khaki attire, and an animal in hand or close at hand, these three people embody everything that comes to mind when most people think of a wildlife biologist. They also fit the traditional demographics of wildlife scientists and managers in our country. The field of wildlife conservation in the United States has  traditionally been dominated by older white men. But as our country has become more diverse, so has our field. While the khaki-on-khaki dress code remains a staple among wildlife biologists (photographic evidence below, featuring yours truly), the faces of wildlife conservation are changing.
A few weeks ago, I was up at Mountain Lake Biological Station helping to teach small mammal trapping for a field course. It was a huge class, with well over 50 students from a wide variety of backgrounds.  I was amazed at how much more diverse the students of this class were compared to when I took the same course back in 2011. During one of the evening lectures, which was focused on how to be successful in field jobs, I mentioned the importance of being able to get along with people from a variety of backgrounds and identities. Later on, one of the students approached me while I was sitting at the bonfire, a little bit away from the rest of the group. He said that he was really glad that I had mentioned varying identities within the wildlife field, and that he felt like was having a hard time fitting in with the rest of the students.  I listened and reassured him that he belongs, and that he wasn't the only one there who doesn't fit the traditional mold. I also shared a little bit about my experiences feeling like I don't belong in our field. We talked about how even though the field of wildlife conservation is becoming more diverse, change takes time, and it's hard to feel like you belong when you're the only person like you in a group.
As a teacher, I want my students to know that they belong, and that they are  all valuable members of our field. I can't change their past experiences or their identities, but I can change and adapt my teaching to help make sure that they all feel welcome and included. I'm looking forward to learning strategies for more inclusive teaching, and hope that I can continue working towards a more inclusive field.
Image credits:
Steve Irwin:
http://mentalfloss.com/article/503993/13-facts-about-steve-irwin-and-crocodile-hunter
Jack Hanna:
https://www.chicagotribune.com/suburbs/lake-county-news-sun/ct-lns-jack-hanna-st-0331-20170321-story.html
Jane Goodall:
https://www.nationalgeographic.org/news/jane-goodall/
Kat the Khaki Queen: Cropped from a photo taken by Lindsay Hermanns