When driving back to campus the other day, I was listening to NPR, and a segment came on about Joseph Eichler and the resurrection of his modern style homes. It went on to discuss how Eichler got his start as a developer of homes for the masses in Southern California after World War II, along with telling the story of a couple that moved into one of the original Eichler homes in 1963.
As a part of the segment, Bernie Grossman and his wife, Lyla, talked about the experience of finding their future home amidst the boom of suburbs after the war. Being completely different from the small, boxy, cookie-cutter homes of the time, they fell in love with the single-story home with it's open spaces, floor-to-ceiling glass walls and simple, clean lines. Grossman said he first admired the two separate wings of the house, making the home ideal for raising kids, as well as "California living and sunshine." Lyla Grossman said that the thing she loved most was Eichler's concept of integration.
Joseph Eichler wanted anyone and everyone to have access to these homes. The people that are attracted to his designs are those who are interested in a modern way of life, not just modern architecture. There is nothing conventional about his style, which is heavily inspired by Frank Lloyd Wright. Joseph Eichler's development of homes was so necessary because it rejected the idea of mass-produced suburban spaces that lack individuality.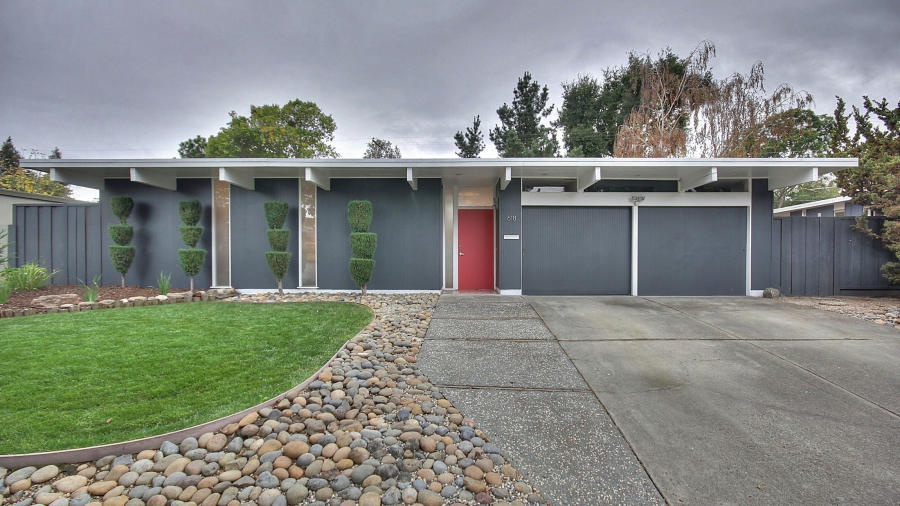 To read about the segment, go to: http://www.npr.org/2015/03/16/392561864/with-sunny-modern-homes-joseph-eichler-built-the-suburbs-in-style