I have been testing out different Desktop Environment throughout the semester. Of all of the ones that I tried out, I seem to always go back to using Cinnamon. Cinnamon has a very simple interface that combines the usefulness of Unity and Simplicity of GNOME 2. Cinnamon was created to maintain the classic GNOME 2 look as well as be adaptable to the new features coming GNOME 3 and Unity interfaces.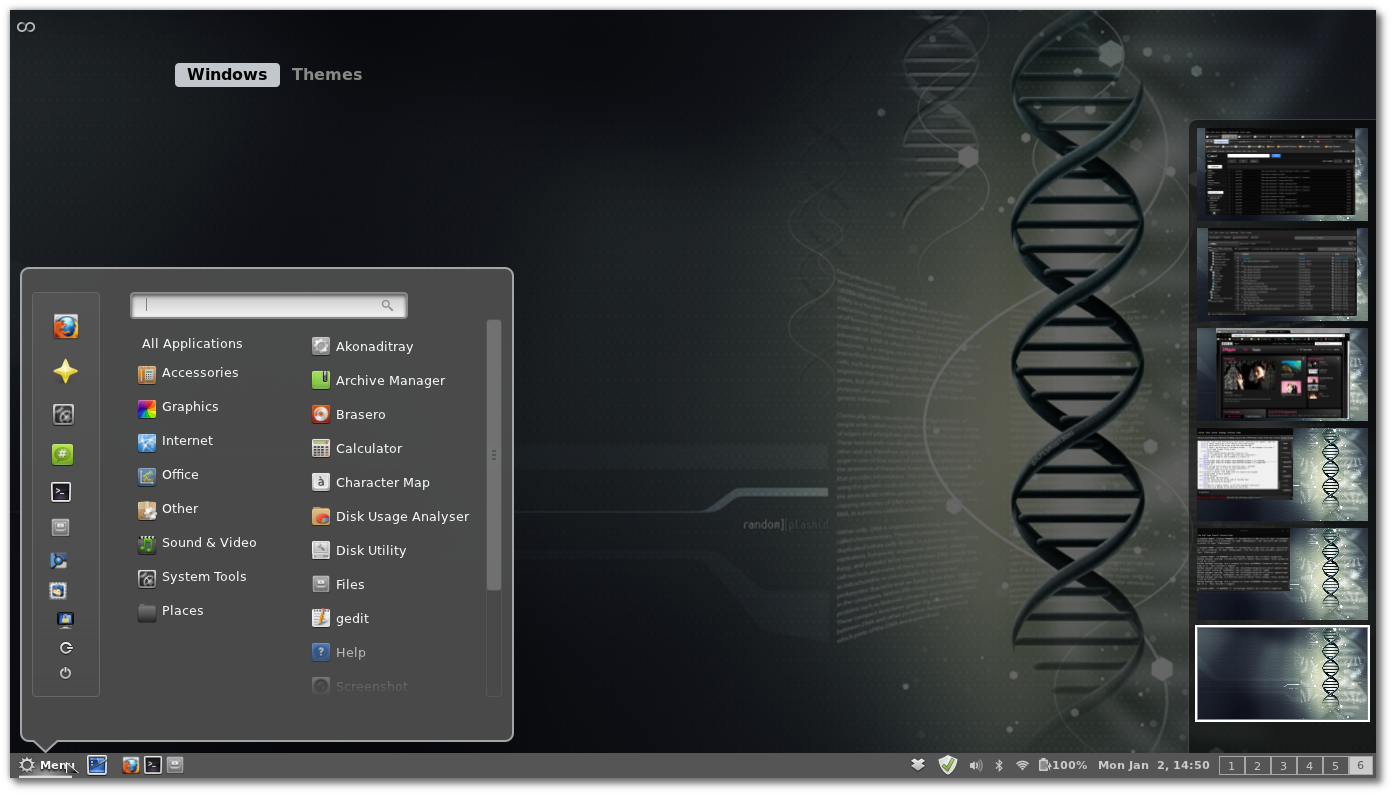 Cinnamon was originally created for a different distro called Mint Linux. However, since Mint is based off of Ubuntu, porting the desktop environment to the Ubuntu wasn't too difficult.
I think this desktop environment is the best way to introduce Linux to a new user because of its similarities to Windows XP/Windows 7. Some similarities like the task bar at the bottom of the screen helps new user break out of their comfort zones slowly.
I highly recommend anyone to give Cinnamon a shot. Just go to their website and follow the instructions to install.