This week I returned from a week basking in the Caribbean sunshine in Playa del Carmen, Mexico. Upon arriving in paradise, my mood was immediately lifted. I took walks in the sunshine and was thrilled to see tan lines and freckles pop up for the first time in years.
So I of course got to thinking…what IS it about the sun that makes us so profoundly HAPPY?
The visible part of the sun's light spectrum communicates with the brain via the eye, affecting melatonin and serotonin rhythms. When we shelter ourselves from the sun, or even use too much sunblock, we put ourselves at risk of SAD (Seasonal Affective Disorder). Serotonin levels increase when you're exposed to bright light, a major reason why moods tend to be more elevated during the summer.
Scientists now say sunlight exposure in the Summer can affect your mood months later in the Winter!
We are only human, we are only animals:
Sunshine and the Spring/Summer months are linked to mating seasons. Conception peaks in Finland in the summer months, when the sun shines for up to 20 hours a day compared to the darker winter months.
Humans and most mammals rely on the sun for sleep/awake cycles. A lack of healthy daylight can throw off our circadian rhythms.
So what does all of this mean for DESIGN?
Case Study: Sunlight in the City
Project: Arthaland Century Pacific Tower
Firm: SOM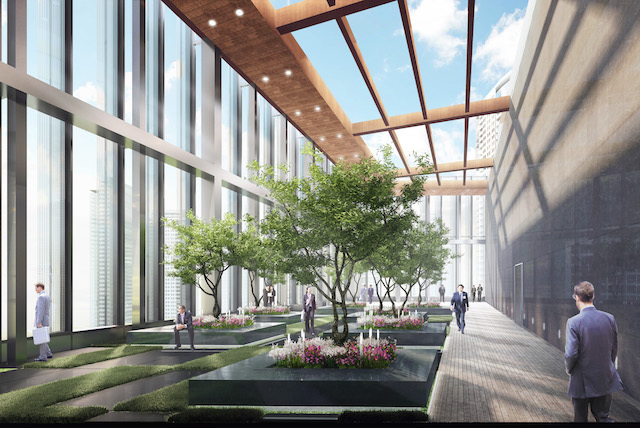 Image courtesy of Rappler
Skyscrapers and city skylines do not have to mean less access to natural light. SOM designed this new tower in Bonifacio Global City, Philippines to maximize sunlight and perform efficiently. Full height windows are high-performing insulated glazing units with a low-e coating and frit pattern in order to reduce energy demands on the interior. The design provides optimal solar control, allowing for additional shading to the south and west.