What is up with this trend of undulating wave-like ceiling canopies? They seem to be everywhere from hospitality…to education…to healthcare.
Image courtesy of Design Boom Magazine
The answer could be hydromimicry:
~emulating water's natural patterns, rhythms, and behaviors in the design of human products, technologies, and management strategies~
Water has been recognized for its healing, therapeutic properties for centuries. It has been attributed to lowered blood pressure, mental health, and assisting with sleep cycles. My younger brother has insomnia, and depends on his "sound machine" which produces wave like sounds throughout the night to help him rest.
"The presence of water can be healing. Human beings love to see water, and even better, hear it and feel it"

-Nikos A. Salingaros, Terrapin Bright Green
Case Study: Ocean Medical Center ED

Image Courtesy of Healthcare Design Magazine
Patients in the Emergency Department at Ocean Medical Center are immediately put at ease with a quiet marine-inspired palette, soft lighting from wave-like sconces, and curved forms. Cove lighting curves in soft lines to act as wayfinding in the space, and gently guides visitors through what is often a traumatic and stressful experience.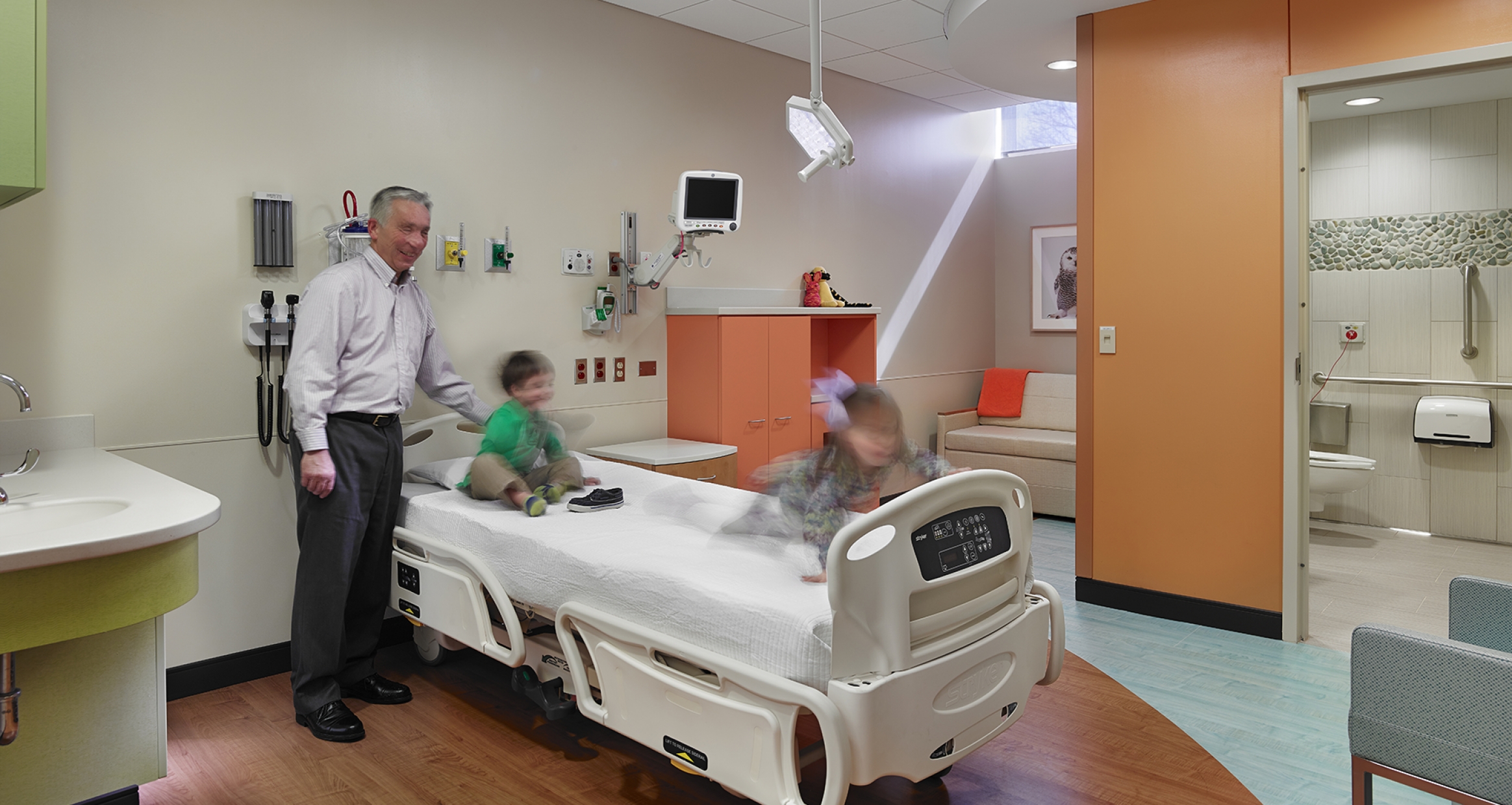 Image Courtesy of WHR Architects
Patient rooms have high clerestory windows to give unobstructed views to the sky.
"Views of nature reduce post-operative hospital stays by 8.5%."

-Scott Seckel, ASU Now
It is no surprise that hospital interiors are adopting characteristics found in nature to inspire their spaces. Nature is not only healing, but recognizable by all generations and cultures.