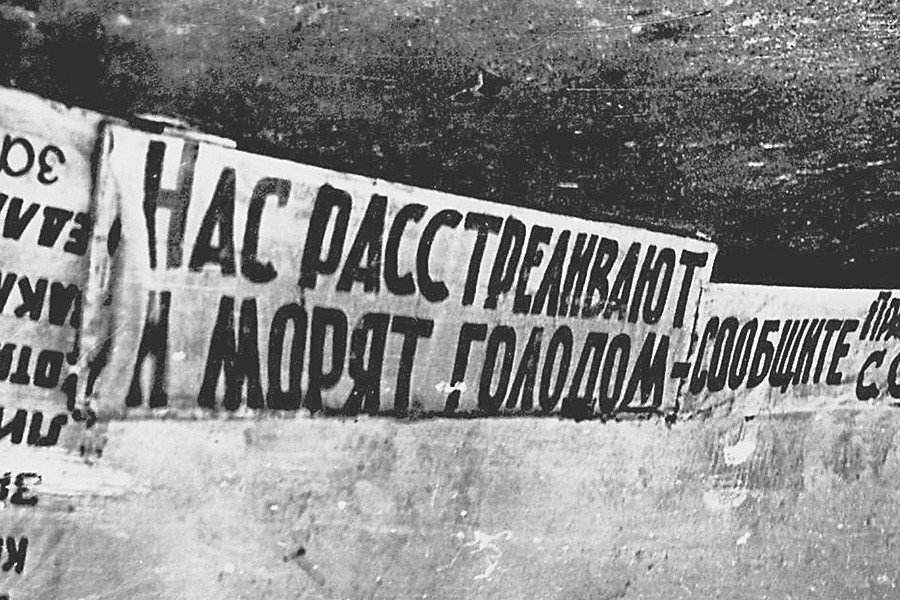 A key facet of de-Stalinization was the deconstruction of the vast Gulag system. These prison camps were amongst the most gruesome reminders of Stalin's bloody legacy. Aside from the stigma of the brutal Gulag system, there were other reasons Kruschev had for deconstructing the system. For one thing, riots and escape attempts were becoming a regular occcurence. Not only that, the riots were becoming increasingly violent and death counts were increasing dramatically. For instance, the riot at Gorlag in 1953 resulted in military intervention in which Soviet soldiers killed over one thousand prisoners. Notable insurrections also occurred at Steplag, Kolyma, and Ozerlag between 1953 and 1956. Another key issue posed by the prisons was the complete failure of the rehabilitation system. One 1956 study showed that 25% of the prisoners were former inmates (Freeze 415).
In searching the archives of the Russian press for first-hand accounts of released prisoners' experiences, I could find nothing that reflected the brutality that occurred there. The only articles I could find described the prisons as clean and orderly, and the prisoners as being disciplined and remorseful. For instance, in one article titled, "Reportage: In the Butryka Prison", a reporter being given a tour of the Butryka prison marvelled at the green laws and a cleanliness similar to that of a medical institution. Prisoners stood at attention when officers entered the room, and chefs were hard at work preparing nutritional meals for the inmates. When questioned about his incarceration, one prisoner simply stated his intention to do his best for the remainder of his sentence and expressed his gratitude at the fairness of the labor quotas. I personally, find this reporting to be hard to believe. The fact that this romanticized view of a Soviet prison is the only type of article I could find describing the Soviet prison experience is highly suspicious. It is certainly no accident that prisons like this, whether or not they are even real, are given a spotlight while prison camps like Gorlag, Steplah, Kolyma, and Ozerlag are kept under wraps.
Freeze, Gregory L.. Russia (p. 415). OUP Oxford. Kindle Edition.
Val. Goltsev. "Reportage: IN THE BUTYRKA PRISON" Current Digest of the Russian Press, The , 17 Oct. 1956, https://dlib.eastview.com/browse/doc/13976673.